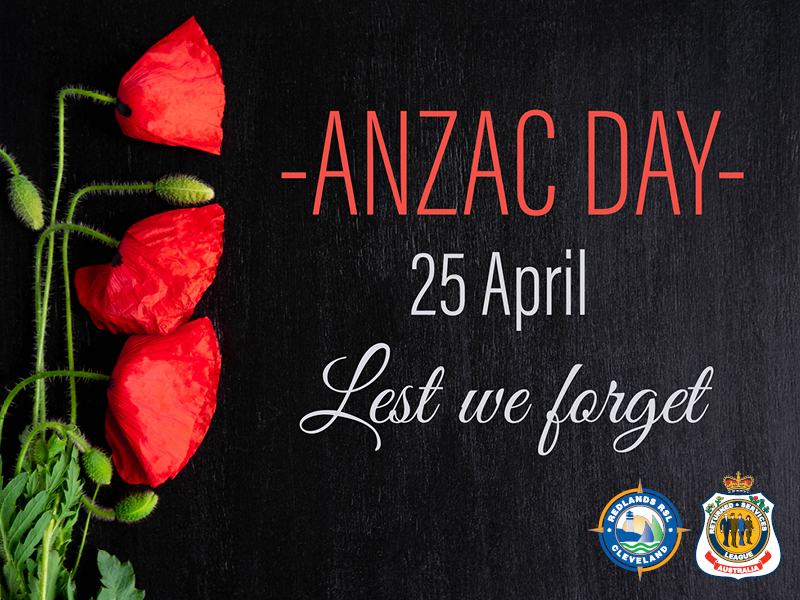 Great news… Premier Annastacia Palaszczuk announced on Tuesday 23rd February that ANZAC Day services would go ahead "as normal".
This day is about our Veterans and paying tribute to those that have served and continue to serve our country. Please join with us on Sunday 25th April to show your support and pay your respects on this day that is one of Australia's most important national occasions.
Please note: Redlands RSL will not be open to the public for breakfast on ANZAC Day due to covid restrictions. We will however be open from 6am to 8.30am for our Service members to come in for camaraderie (restricted access).