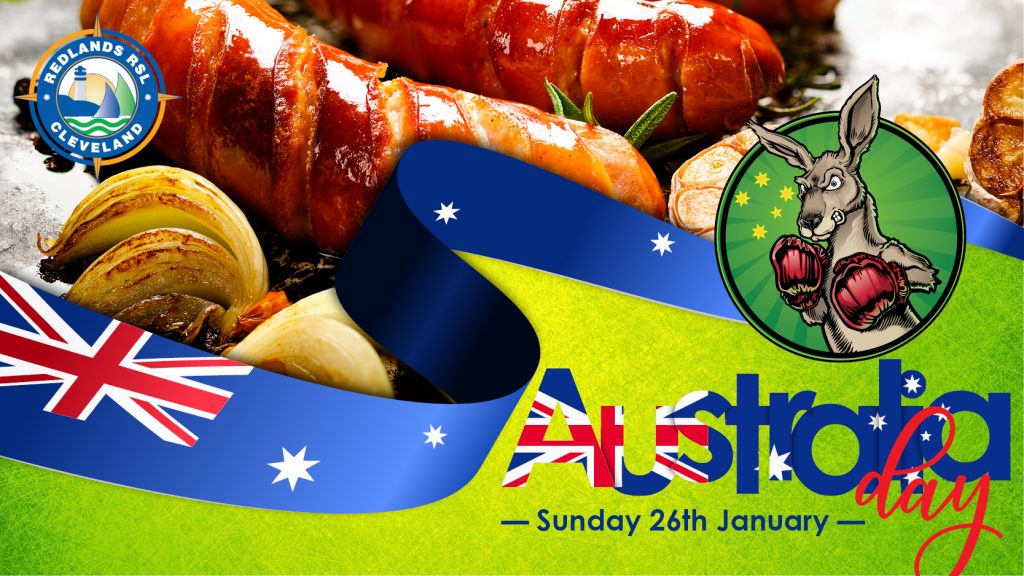 Escape the heat and enjoy this Australia Day long weekend in air conditioned comfort.
AUSTRALIA DAY LUNCH & DINNER SPECIAL IN SAILS RESTAURANT:
Emu, Crocodile & Kangaroo Thick Snags (choice of two) with creamy mash & a bush tomato native thyme & onion gravy available in Sails Restaurant over the long weekend (while stock lasts).
M:$14.90 | NM $17.90 – No Public Holiday surcharges!
DRINK SPECIAL IN ANZAC BAR:
Cool down with a bucket of four Byron Bay Lagers for only $18, or $5 per stubbie (members only).
Saturday 25th January – "STRAYA" (aka Floorburners) performing live on the main stage from 8pm to midnight.
Cooeee!!! Get off ya thunderbox, pack ya flannies and get ya mullets on! For one night only, 'Straya' is gonna rock ya socks off with some of the biggest hits from the land Down Under!"
Sunday 26th January – Old Skool Duo, live on main stage from 1pm to 4pm.