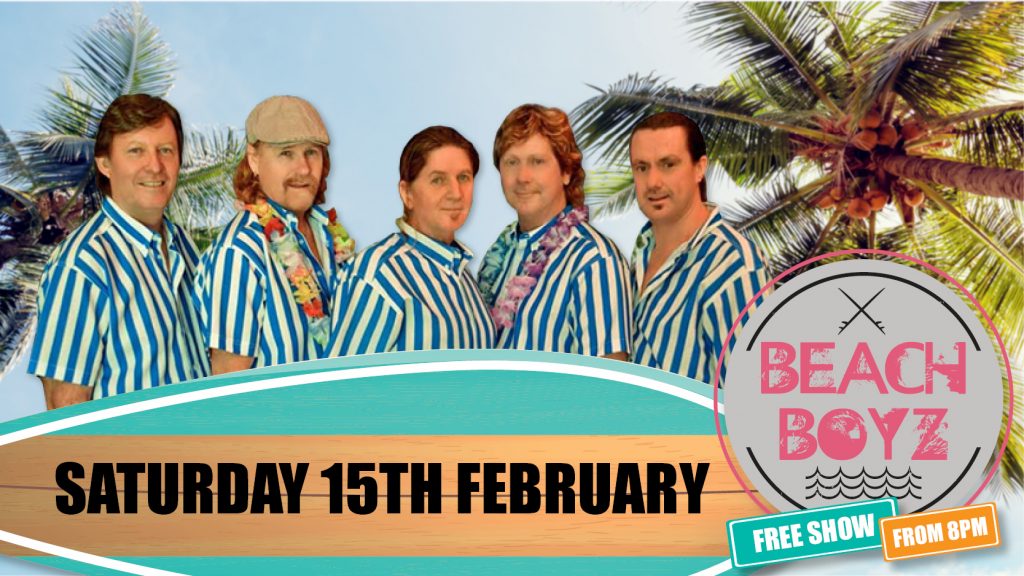 THIS EVENT IS BOOKED OUT
FREE SHOW.
Dance the night away to all of your favourite Beach Boys hits…
Barbara Ann, California Girls, Dance Dance Dance, Do You Want To Dance, Fun Fun Fun, Good Vibrations, Help Me Rhonda, I Get Around, I Can Hear Music, Kokomo, Still Cruisin', Surfin' Safari, Surfin' USA, and many more!
Table reservations for diners accepted, phone 3488 1199.
Please note: As this is a free show, seating requests will not be accepted.