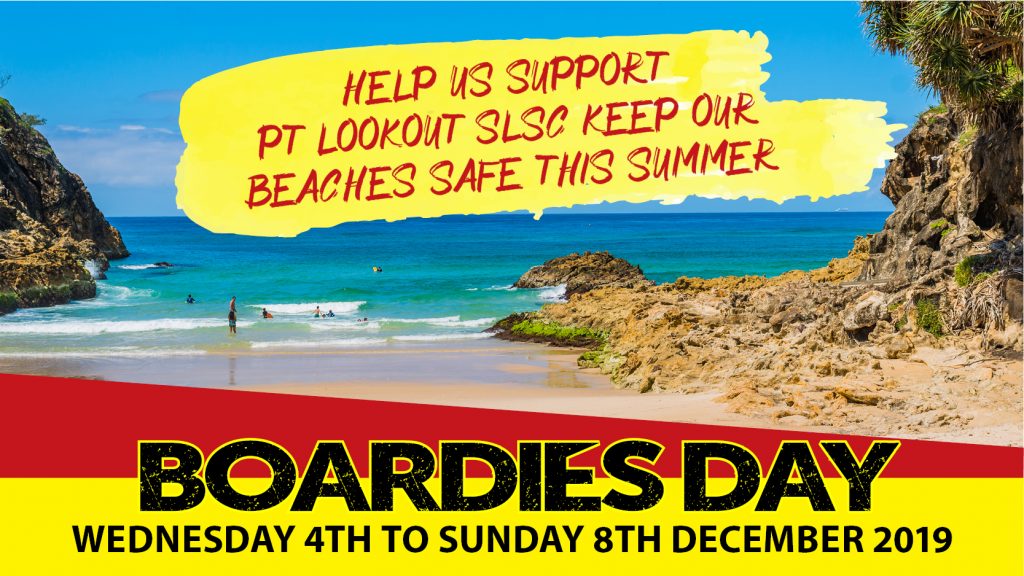 BOARDIES DAY…
Where: Redlands RSL
When: Wednesday 4th to Sunday 8th December 2019
Attire: Boardies or Hawaiian shirt
Cost: Gold Coin donation
Redlands RSL will be supporting our local volunteer surf lifesavers at Pt Lookout SLSC for Boardies Day!
Staff will dress in theme with donation tins available from Wednesday 4th to Sunday 8th December 2019.
Boardies Day is a fun way to celebrate our love of summer and the beach; and for the community to say thank you to the thousands of volunteer surf lifesavers who spend each summer protecting the beach.
Wear your boardies or hawaiian shirt and make a gold coin donation to support our volunteer surf lifesavers as they keep our beaches safe this summer!
Every dollar counts!
*Please remember our Dress Code when considering your attire.