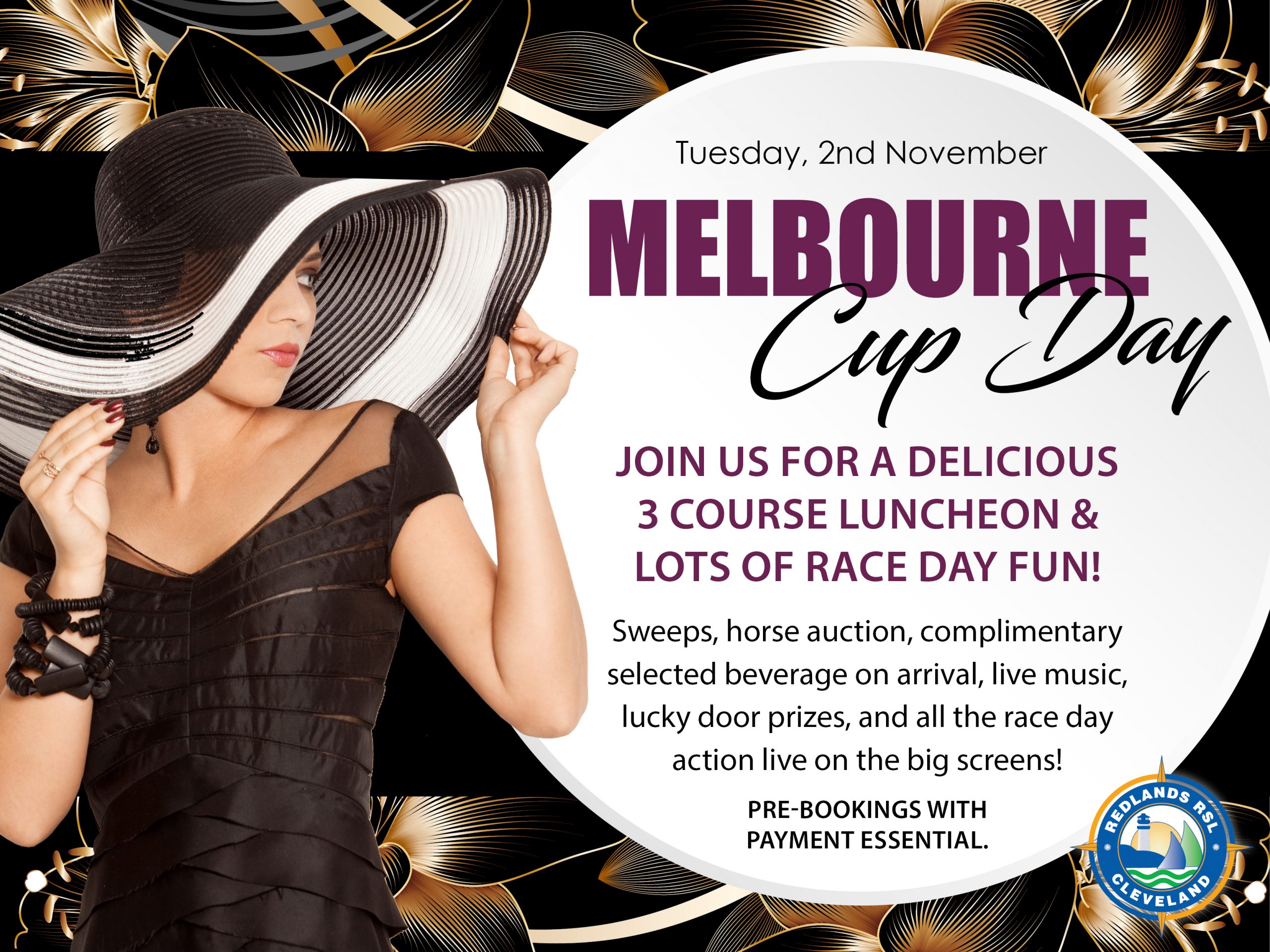 THIS EVENT IS NOW SOLD OUT!
Join us for a delicious 3 course luncheon, sweeps, horse auction, complimentary selected beverage on arrival, lucky door prizes, live music, and all the race day action live on the big screens.
Our Head Chef has put together a delectable 3 course menu consisting of a few of our Sails favourites for you to choose from.
Entrée: (choice of one)…
• SEAFOOD CHOWDER – An array of fresh seafood, creamy volute and potato served in a baked cob loaf with pecorino cheese and parsley.
• MUSHROOM ARANCINI – Deep fried until golden, with baby doll mayo, shaved fennel, and mandarin salad (GF, V).
• CHICKEN AND BACON VOL-AU-VENT – Creamy chicken and bacon served in a puff pastry boat with golden cheese and a petite salad.
Main: (choice of one)…
• CHICKEN ROULADE – Rolled and pocketed with camembert, spinach and cheese, wrapped in prosciutto, pan seared, with grilled asparagus and béarnaise sauce (GF).
• ATLANTIC SALMON – Served medium on a baby caper and citrus linguine with an avocado and lemon puree.
• FILET MIGNON – Char grilled to medium; served with a baked potato with sour cream, and a petite salad (GF).
• VEGETARIAN OPTION – Available upon request (V).
Dessert: (choice of one)…
• STICKY DATE PUDDING – With a salted caramel sauce, vanilla bean ice cream, and fresh strawberries.
• NEW YORK BAKED CHEESECAKE – With cream cheese frosting, mixed berry coulis, and Chantilly crème.
• BRANDY SNAP BASKET – With fresh seasonal fruit and whipped cream, finished with mango and berry coulis (GF).
Attendees are to be seated by 11am as entree's will be served at 11.30am.
Members: $59.90 | NM: $69.90
Pre-bookings with payment are essential.
Please know your meal selections when booking.
This event will sell out in advance, so get in quick!