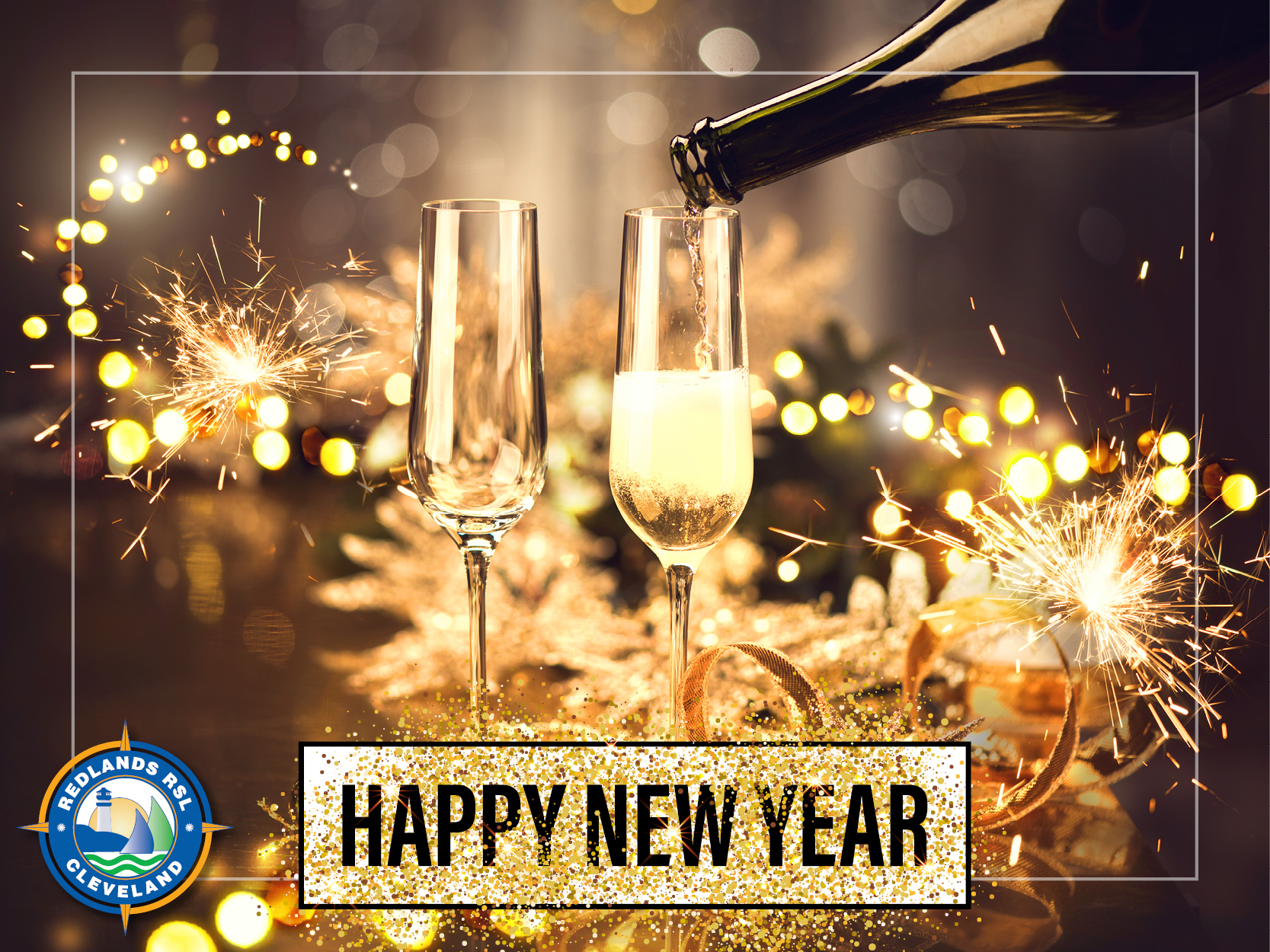 What a year 2020 has been!
A year in which most of us can't wait to see the end of!
Finish the year with a great night out here at your local Redlands RSL.
Despite any COVID restrictions that may still be in place, we will still have… great food, great service, cold drinks, & an awesome band for all to enjoy!
DINING
Sails on Shore Restaurant
Open from 5.30pm. Enjoy one of chefs' daily or weekly specials, a favourite from our summer a la carte menu, or a signature Seafood Tier for 2.
Table reservations are essential, phone 3488 1199 or book online via our website (redlandsrsl.com.au), or Facebook page (RedlandsRSLClub).
Seafood Tier for 2: Treat yourselves to one of our signature, fresh, sumptuous Seafood Tiers for 2! Packed with fresh local prawns, crabs, Moreton Bay bugs, mussels, oysters natural or kilpatrick, Tasmanian salmon, 1/2 shell Hervey Bay scallops, salt & pepper calamari, creamy garlic prawns with steamed rice, fresh salad, fruit, & crunchy chips! — M: $89.90 | NM: $99.90.
Pre-bookings with payment essential.
Cove Cafe
Open until late.
COURTESY BUS
Operating from 4pm, with the last bus at 1.30pm.
KIDZ KLUB
Open from 5.30pm to 9.30pm.
(Children 14 years and under must be off premises by 10pm)
ENTERTAINMENT
'Claiming It Anyway' will be performing live on main stage from 8pm to 1am.
The three Luxton brothers known as 'Claiming It Anyway' have been making a name for themselves in the Bayside / Gold Coast bar and festival scene for the past 2 years. Bringing back flare to a classic rock & blues sound that lived at the heart of the 70's and early 80's.
The Luxton Brothers have joined forces with guitarist and singer Hannah Johnstone and are now performing as RADIOCEANS.
Before COVID, 'Claiming It Anyway' performed here at Redlands RSL and they were a HUGE hit with everyone wanting them back performing here on a regular occurrence. We can't wait to welcome them back… and say goodbye to 2020… a year that has caught us all by surprise!
To read more about the band, visit their website: https://www.claimingitanyway.com.au/