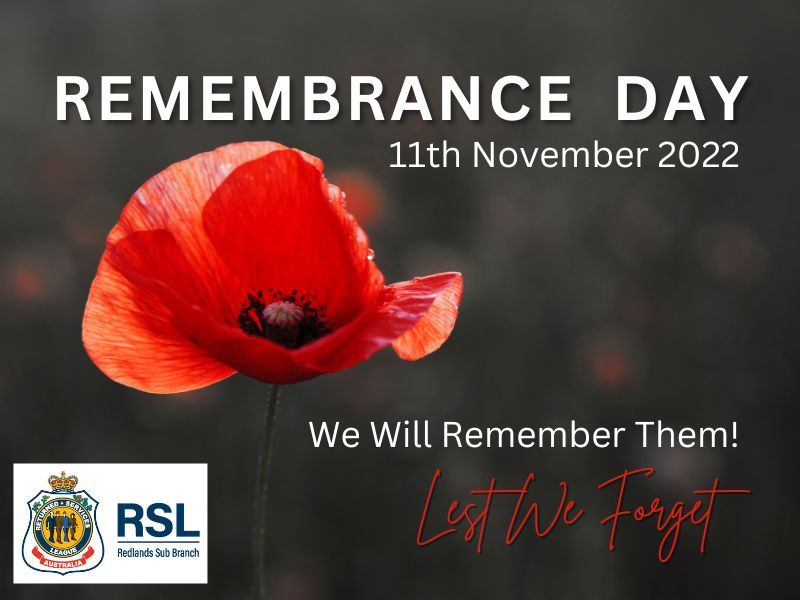 Anniversary of the Armistice which ended the First World War (1914–18).
On this day Australians will observe a one minute silence at 11am, in memory of those who died or suffered in all wars and armed conflicts.
Commemorative service
Friday, 11th November 2022
ANZAC MEMORIAL PARK – 10.30am
(Located alongside Redlands RSL Sub Branch Headquarters).
Afterwards, all are welcome back to Redlands RSL for camaraderie.
Sails on Shore Restaurant will be open from 11.30am to 2pm. Table reservations are highly recommended for those wishing to dine for lunch. Phone 3488 1199.