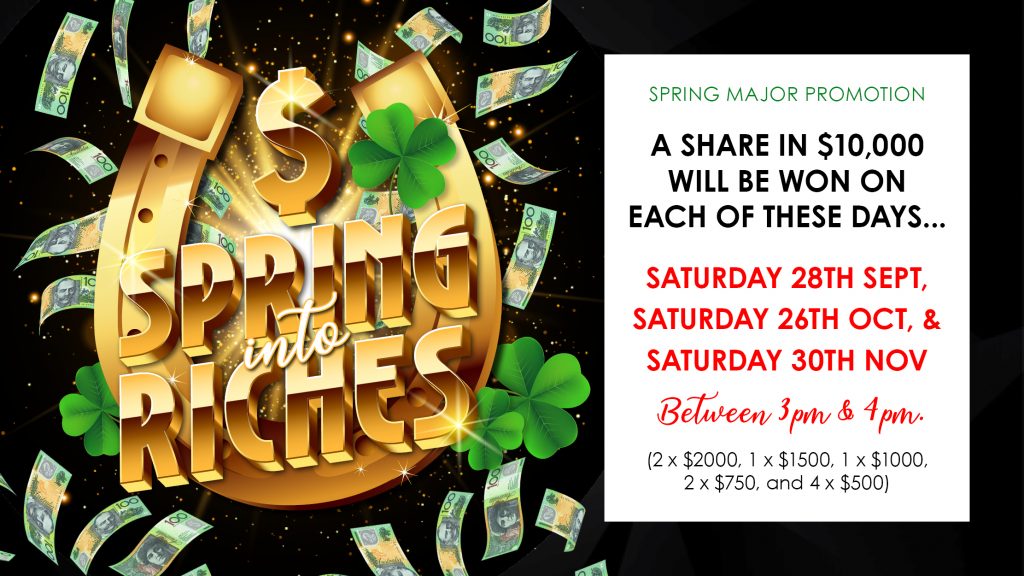 10 lucky members will share in $10,000 Cash. Draws will take place between 3pm and 4pm. Winners must be present.
(2 x $2000, 1 x $1500, 1 x $1000, 2 x $750, and 4 x $500 cash draws)
How to enter:
Members: simply present your membership card when you spend $3 or more in one transaction at the bars, bottle shop, Keno, Sails on Shore Restaurant or Cove Cafe, or for every $20 turnover on the gaming machines for your automatic entry. Winners must be present on Major Draw dates to win. T&C's apply.