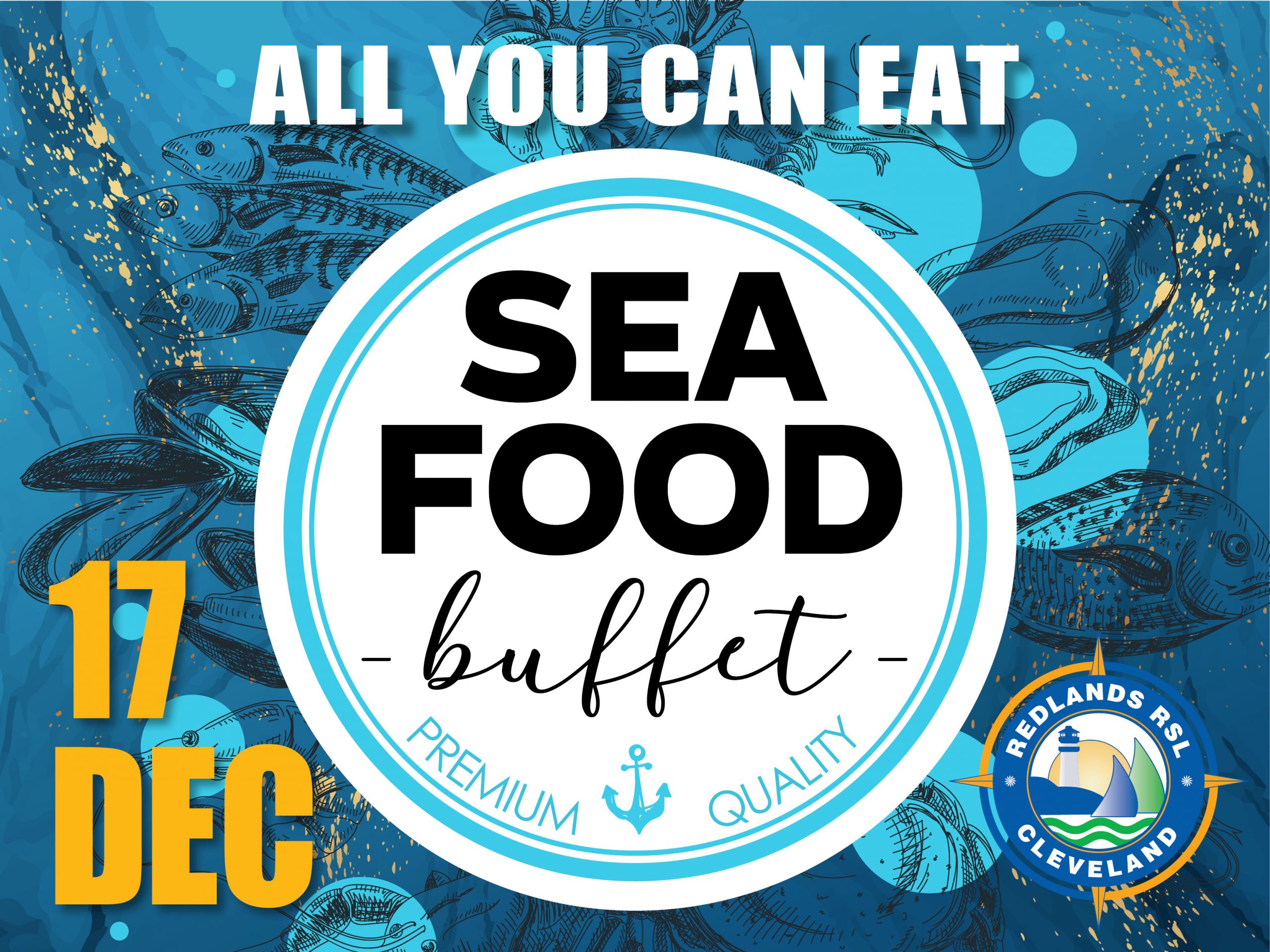 SOLD OUT
Friday, 17th December 2021
5.30pm to 8.30pm, Gallipoli Room
The perfect opportunity to catch up with friends and family just before Christmas!
The variety of choices on the buffet are extensive and the dessert selections are deliciously tempting! You will want to go back for more! And you can! We source all of our seafood right here in Australia where our shores have gifted us with some of the best seafood found anywhere in the world.
Enjoy fresh Queensland prawns, local sand crabs, oysters, Moreton Bay bugs, mussels, whole salmon, smoked salmon, crumbed whiting, salt & pepper calamari, seafood chowder with mini cob loaves, carvery of honey glazed baked ham with all the trimmings, cold meat selection, curry with steamed jasmine rice, fresh salads and a delicious arrangement of delectable desserts.