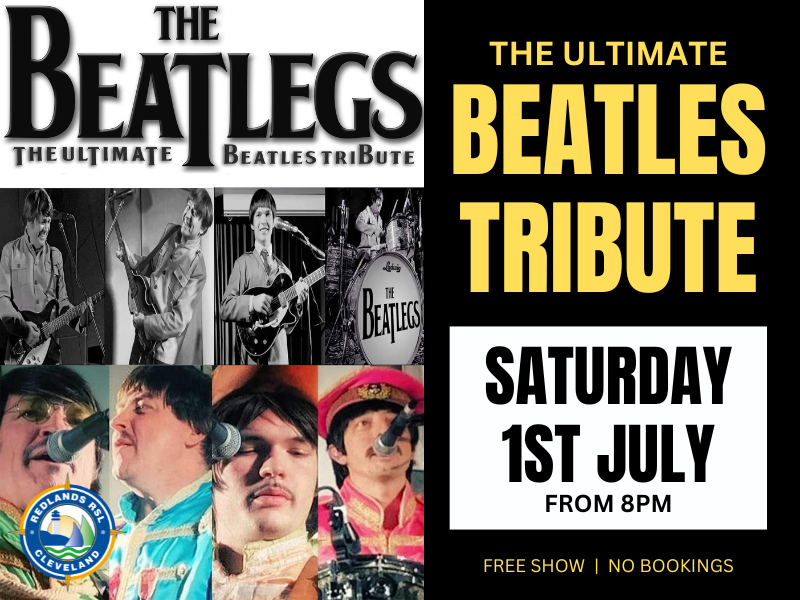 FREE SHOW – LIVE ON MAIN STAGE IN ANZAC LOUNGE
The Beatlegs outstanding Beatles Tribute Show is an experience not to be missed. No need to close your eyes to get back to the golden age of popular music. The Beatlegs extravaganza features costume changes from the formal suits of Beatlemania to the psychedelic Sgt Pepper outfits, along with stage presentations reflecting the mood of the swinging 60's.
From 'She Loves You' to "Hey Jude', The Beatlegs give a shot of nostalgia that reaches out and touches everyone. The four lads will have you up dancing all night and will keep you entertained with their humour and antics on stage. With over 60 Beatle songs in their repertoire, a splendid time is guaranteed for all.
Table reservations for diners in Sails Restaurant accepted, not for the Tribute in Anzac Lounge.