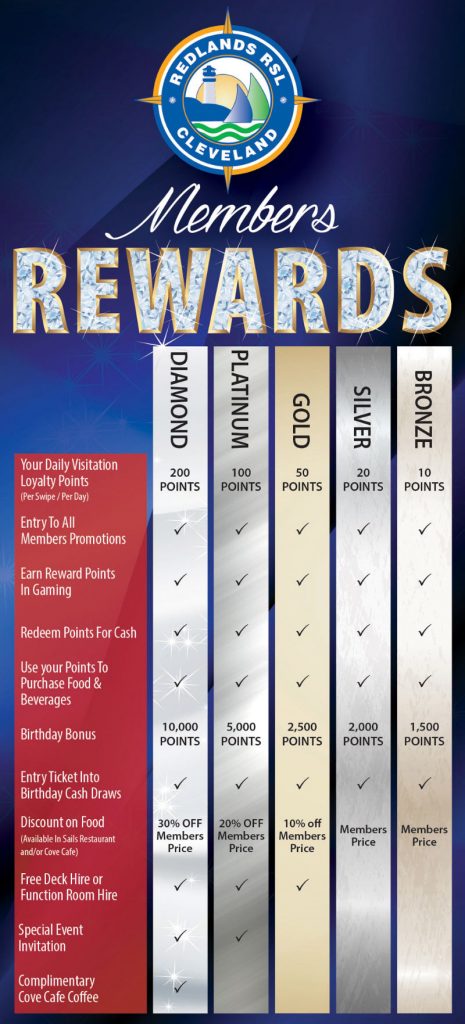 Let us reward you…
Here at Redlands RSL, we reward our members for their loyalty.
Discount on dining & beverages when you produce your membership card at the register!
Earn Bonus Points when you insert your card in the gaming machines or by swiping your card at the bottleshop.!
Complimentary Courtesy Bus
Free Live Entertainment
Member ONLY Cash Draws
Exciting Raffles… Great Prizes
Function facilities available at a reduced rate!
Quality Bottleshop selection and service!
Fantastic gaming promotions with cash & prizes!
Access to a range of sporting clubs
And much… much more!