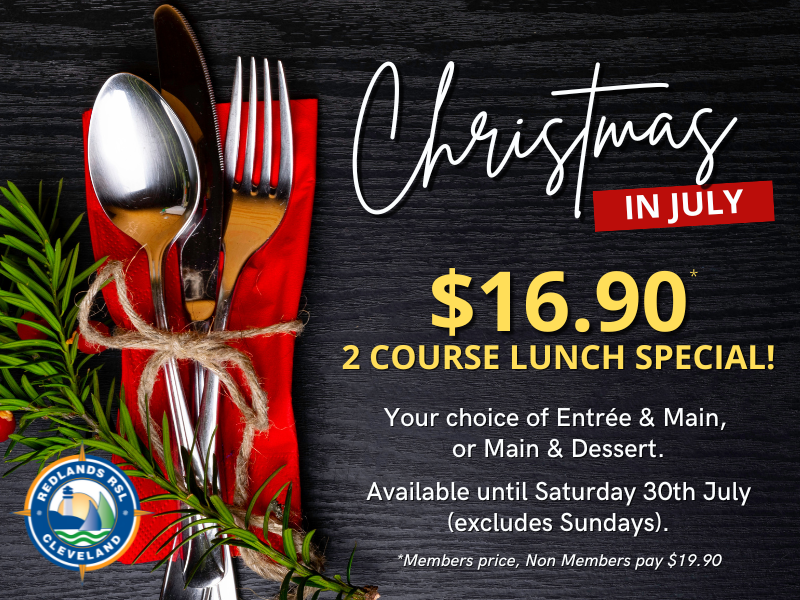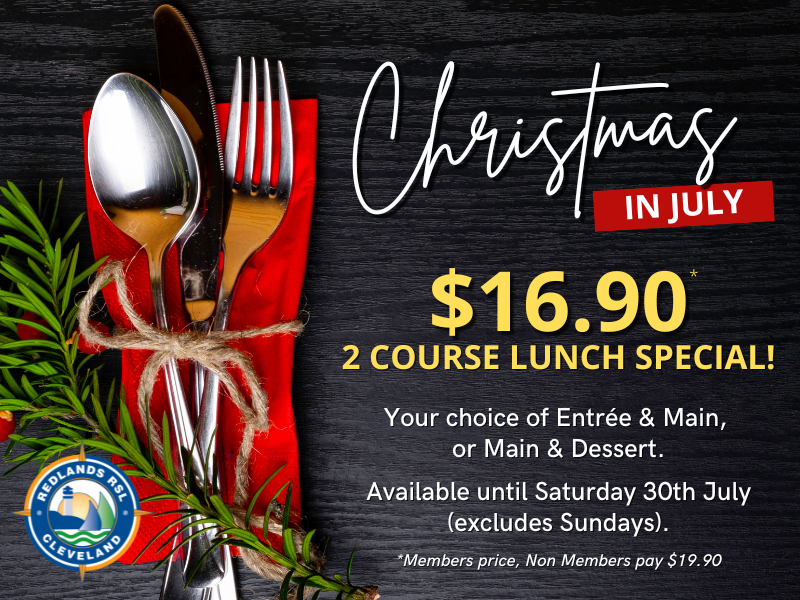 Christmas In July
$16.90 – 2 Course Lunch Special
Your choice of Entrée & Main or Main & Dessert.
Entrée: Petite Soup of the Day with Dinner Roll
Main: Your choice of one of the following…
Hickory Smoked Australian Honey Glazed Ham served with Seasonal Vegetables
Crumbed Fish with Chips and Salad
Aromatic Dish of the Day with Steamed Rice
Lemon Pepper Calamari with Chips and Salad
Dessert: Traditional Christmas Plum Pudding with Brandy Custard Sauce
Table reservations are highly encouraged. Please phone 3488 1199, or click here to book online.
Available until Saturday 30th July | Excludes Sundays.
*Members Price, Non Members pay $19.90