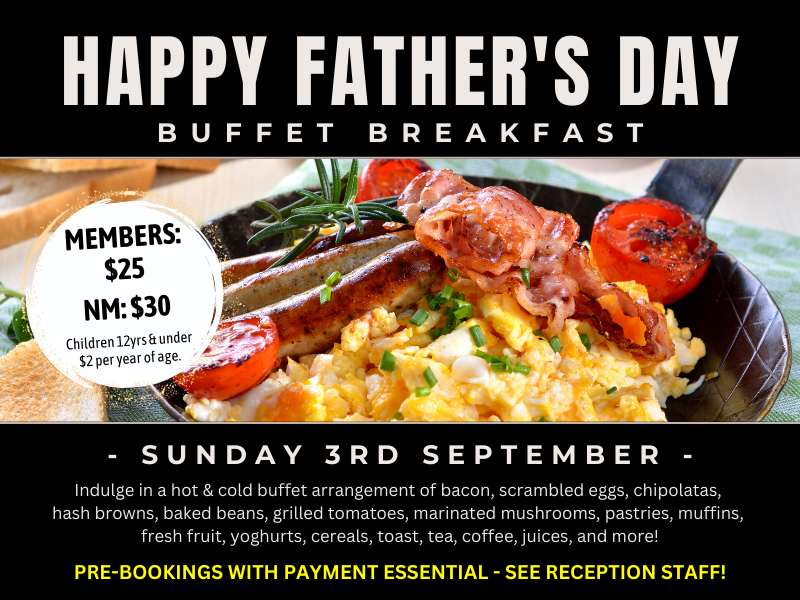 Treat dad to a hot & cold buffet of bacon, scrambled eggs, chipolatas, hash browns, baked beans, grilled tomatoes, marinated mushrooms, pastries, muffins, fresh fruit, yoghurts, cereals, toast, tea, coffee, juices, and more!
Members: $25 | NM: $30
Children 12yrs & under = $2 per year of age (eg. 8yr old = $16).
Pre-bookings with payment are essential.
Phone
34881199
.