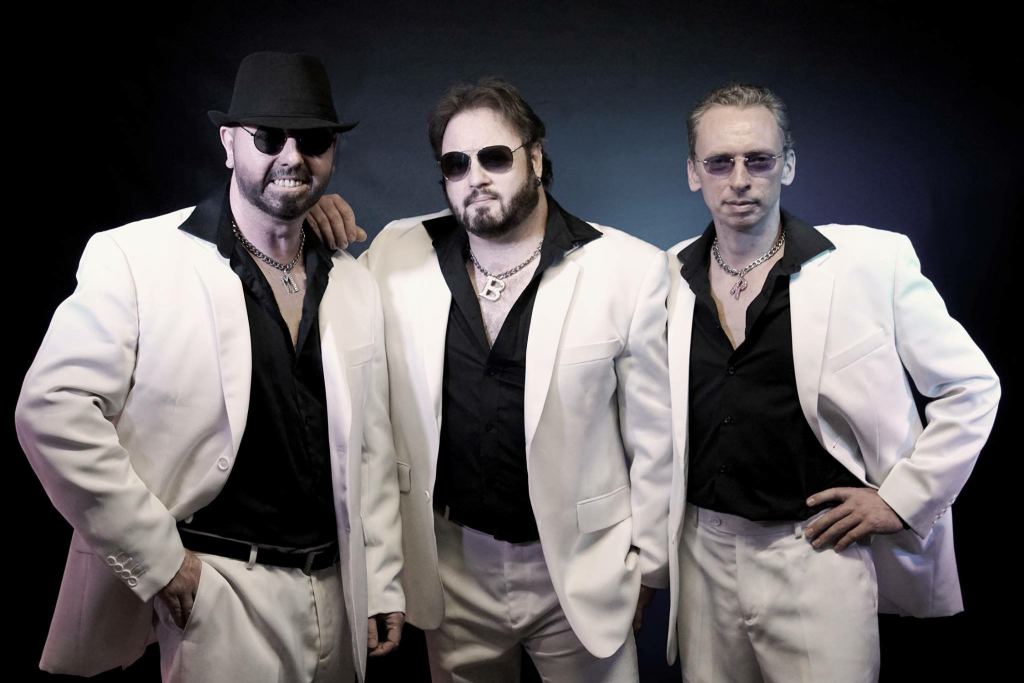 The UK Bee Geez are the most realistic tribute to the Bee Gees that you will ever see or hear!
As the trio appear on the stage with full live band, you can just feel the air of amazement by the audience. The UK Bee Geez have gone to great lengths to be certain that not only is the music very accurate, but that they look and act every inch as the Gibb brothers.
All the great songs, the harmony voices, the look, the mannerisms and the dry humour – all are faithfully re-created.
From the first opening song of 'You Should Be Dancing', all the way through to the romantic ballads such as 'How Deep Is Your Love' and finally into the fantastic Disco tracks such as 'Night Fever' and 'Stayin' Alive', you can be forgiven for thinking that the real Bee Gees are there with you.
Free Show | No Bookings!
Only bookings accepted are for diners in Sails Restaurant.